Sometimes I think the best gift you can give a child is your time....

For the past year, my dad decided to take my 12 year old, Michael, under his wing and teach him things he thought he should know. They have worked on many projects together, from mechanical things, a bicycle rebuild, to woodworking....a little bit of everything.
Their latest project was a bat house for bats to live in during the day while they are sleeping.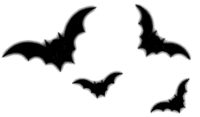 So here is my son, the woodworker, making the bat house.
Pictures are courtesy of my dad (and probably my mom).


Michael's been very proud of this project as well as the others. He always comes home excited to tell me the progress that they have made on what they are working on.
I think that the time they have been spending together is one of the best gifts Michael has ever recieved, and I am sure that he will always remember and appreciate it. (-: