I want to thank my gracious sister in law, Jen and her husband Harry. They let Collin use their car for practice driving the last couple weeks, and also for his driving test as it met the testing requirements. Some people would be leary to let him practice driving in their car, but Jen and Harry never had a problem with it, and we so appreciate it!
Jen is well aware of how I feel about her and all the support she has given me, she always goes above and beyond when it comes to the kids, and I am so grateful.
Jen and Harry have always helped us out when we are in a bind, many more times than I like to count. It is nice to know that you can count on someone and we know we can definately count on them and they should know that they can count on us!
Harry actually saved the day last week and picked Collin up from school when he was sick so I didn't have to take Ally out with her high temp.
It is great to be able to count on family when you need them...it is definately life's treasure! So many thanks, and if Cory(my niece) needs a ride home from anywhere anytime, let us know and we'll get Collin right on that. (-;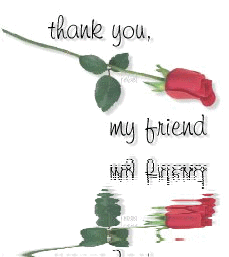 And Jen, you should be getting your phone call from both of the boys today afterschool thanking you for your latest gift, I am all over it!