In Southern New Jersey, we have a little known gem - a wonderful Vaudeville Theater....and I finally got to pay a visit last night! I was so excited to finally see what all the fuss was about, and I was not disappointed!
Michael (my 12 year old) and I decided to join my Aunt, Uncle and cousins to see a showing of "It's a Wonderful Life" at the Pitman Broadway Theater.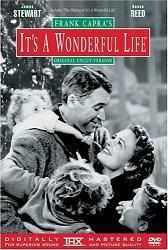 This 1920's theater has been magnificently restored in the past couple years after years of neglect and disrepair! What an asset to the community!
A few years ago it appeared that the 1000 seat theater was going to be permanently closed as the owner was close to foreclosure. It was sold at auction and purchased by a man whose mission was to restore it back to its former splendor.
The new owner, as well as a huge outpouring of community volunteers, came together to delicately restore this historic theater. The theater is beautiful! They did an awesome job!
This is a video of the history of the theater and the effort to restore it...
http://www.youtube.com/watch?v=ykMiG4GDkqs
The theater is now used for various plays, comedians, and movies. Movies are only $5 a person with children being $3.
You can catch a matinee for $3....you can't even rent a movie for $3! They do occasionally have first run movies, but also play some that have been out for awhile. My only gripe is the lack of cupholders...not a big deal. And I have to add that the theater was very clean!
The town of Pitman is a charming small town with little shops so the theater is nestled right in the heart of it.
So if you have a chance to visit this cinema treasure, take advantage. It is well worth it!!! Just be warned that the plays often sell out, we know this is true as we were trying to see the children's show this weekend! But I know we will be going back soon!