Yesterday my dear hubby had to have major elective surgery. This decision has been heavy on our hearts for some time, but we decided for his health, it would be much better in the long run for him to electively proceed rather than be forced into an emergency surgery.

I ask that you keep us in your thoughts and prayers at this very difficult time. Although his surgery was sucessful and his long term prognosis is good, it did not go exactly according to plan, and I think he will be disheartened when he finds this out.
As of right now, he is stable, but is in an extreme amount of pain. Fred has a high pain tolerance so to see him in this amount of pain is very hard. The hospital staff assure us the next couple days will be very difficult for him, but things should start to improve after that.
And please say a little prayer for our kids. I think that is the hardest part for Fred is worrying about how all this affects them, he put a lot of thought about that into his decision to proceed. They adore their dad, and we know they are worried. For now, we are keeping Fred's visitors to a minimal while he is experiencing such pain, but as soon as he is able to see the kids, we'll make a trip over to ease their worries and improve Fred's spirits.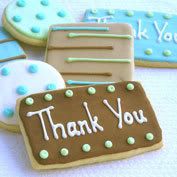 Thank you to all our family and friends...
we couldn't go through this without your unending support, thoughts and prayers!
Special thanks to my sister in law Jen, who helped me out by getting Fred to an appointment the other day, kept me company during the long wait yesterday,
and shopped with me at Best Buy (LOL)
And to my cousin Shannon for keeping Ally overnight and occupied for the last couple days which allowed me to focus on Fred and his needs without concern over Ally. THANK YOU!
Also to my dad for giving Shannon a well deserved break from her babysitting duties! Thanks!
Thanks to my sister in law Jamie who imparted her extensive knowledge of things with me...we won't get into content of that converstation. LOL.
And one last thanks to my cousin Amy for her support of the emotional kind. (-:
Love ya all! (-: