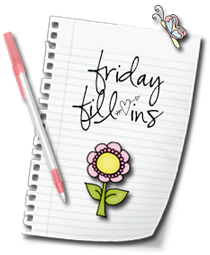 1. The last thing I ate was a sub and corn fritters.

2. Fabric is something I recently bought.

3. When it rains, it is the best time to play outside!

4. Ally was the first person I talked to today.

5. Hugs are great, kisses are even better!

6. Ice cream and Pepsi provide extra comfort.

7. And as for the weekend, tonight I'm looking forward to maybe the drive-in/still undecided, tomorrow my plans include yardsaling/restore with Meeper, then hanging with the family the rest of the day and Sunday, I want to see what happens!